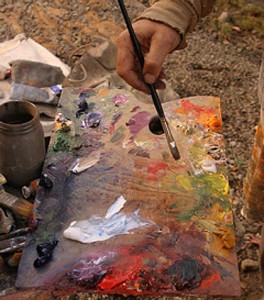 CURRENT EXHIBITIONS
Boats and Barns
Oct 24 – November 28, 2020
Mark Gruber Gallery
New Paltz, NY
http://markgrubergallery.com/
SOLO EXHIBITIONS
James Cramer on Location, Kaaterskill Gallery
Columbia Greene Community College, Hudson, NY, 2017
The Path of Seasons
Agroforestry Resource Center, Acra, NY, 2016

Painting Nature en Plein Air 
Agroforestry Resource Center, Acra, NY, 2012
On the Spot 
Sherry French Gallery, New York, NY, 2006
In the Light: Recent Landscape Paintings en Plein-air,
Columbia-Greene Community College, Hudson, NY, 2005
Painting the Day
Mark Gruber Gallery, New Paltz,NY, 2004
Seasons in Plein Air
Mark Gruber Gallery, New Paltz, NY, 2001
25 Mile Radius
Columbia Greene Community College, Kaaterskill Gallery,
Hudson, NY, 2000
Painted Places Gallery, Red Hook, NY, 1999
Unitarian Fellowship, Poughkeepsie,NY, 1996
Trees and Water, The Gallery, Hunter NY, 1996
Landmarks and Farms, Spencertown Academy,
Spencertown, NY, 1995
Ginafore Gallery, Cambridge, NY, 1995
Poetry in Painting, The Gallery, Hunter, NY, 1993
Columbia-Greene Community College
Kaaterskill Gallery, Hudson, NY, 1992
Mt. Top Gallery, Windham, NY (sponsored by GCCA), 1992
Capital Repertory Theatre Lobby, Albany, NY, 1990
Columbia-Greene Community College
North  Gallery: 1992,1989,1987,1985
Reception Gallery: 1986
Petrucci Galleries, Saugerties, NY, 1985
TWO PERSON EXHIBITIONS
James Cramer and Tamara Lee, 2012
Greenville Library, Greenville, NY
James Cramer and Keith Gunderson, 2010
Mark Gruber Gallery, New Paltz, NY
James Cramer and James Coe, 2007
Mark Gruber Gallery, New Paltz, NY
James Cramer and Seth Nadel, 2003
Mark Gruber Gallery  New  Paltz,  NY
Painters, Cornwall on the Hudson
James Cramer and Rob Hacunda, 2002
Photographs by Jesse Cramer,
Paintings by James Cramer, 1999
Greenville Library Gallery Greenville, NY
Parallel Views
James Cramer and Rob Hacunda, 1991
Hudson Art Gallery, Hudson, NY
James Cramer and Bruce Bundock, 1989
Unison Learning Center , NewPaltz, NY
OTHER HONORS
WHMT Auction: 1990,1991, 2007
Paintings featured in Spring, 1999 edition of KAATSKILL LIFE, "The Other Clove," by Bob Titus.
The painting "Distant Catskills" was the cover artwork for the I Love Greene County Travel Guide, Catskill Region, 1987.
Works in many private collections including Columbia Greene Community College and Key Corp. Collection of Key Banks N.E. Albany, NY
Profiled with fellow artist Rob Hacunda on the WTZA program "On the River," November 1991
Plein Air Magazine, Vol 2, Issue 4, pg 52, "Over to Round Top," April 2005
Cat'N Around Catskill 2007- 2010
32" Fiberglass mold of sitting cat painted with images of Old Catskill (Leeds) exhibited on Main St, Catskill with 50 other cats. Auctioned for fundraiser.
Questar III, Castleton,NY 2008-2012 educational organization demonstrations and lectures
Colonie Arts League, Colonie, NY 2008, demonstrations and lectures.
GROUP EXHIBITIONS
Plein Air Festival, Sponsored by The Hyde Collection, Glens Falls, NY, 2019
The Sky Walk, Exhibit at Rip Van Winkle Bridge, NY, 2019
Art at Leeds Gallery, Shifting Light: Landscapes of the Hudson Valley, Leeds, NY, 2019
Seasons of Greene, Sponsored by Greene Lane Trust, Athens Cultural center, Athens, NY, 2017
Mark Gruber Gallery, Paint Out and Exhibition, New Paltz, NY, 2016
Sayles School of Fine Art, Schenectady, NY, 2016
Finger lakes Competition & Festival at Canandaigua, NY, 2016
Greene County Council on the Arts Annual Auction, 1984–2015
Columbia County Council on the Arts, Plein-Air Paint Out and Auction, Olana State Historic Site, Hudson, NY, 2014–2015
Mark Gruber Gallery, Various Group Shows, New Paltz, NY, 1995–2020
Ginafore Gallery, Group Show, Cambridge, NY, 2010–2015
Athens Cultural Center, Various Group Shows, Athens, NY, 2003–2015
Riders Mill Invitational, Fence Show, Malden Bridge, NY, 2014
Thomas Cole National Historic Site, Invitational Exhibition and Silent Auction, Catskill, NY, 2013–2015
Albany Center Gallery, Member Shows, Albany, NY, 2012–2013
Thomas Cole National Historic Site, Various Group Show, Catskill, NY, 2012
Mark Gruber Gallery, Various Group Shows, New Paltz, NY, 2012
M Gallery, Group Show, Catskill, NY, 2011
Albert Shahinian Gallery, Group show, Rhinebeck, NY, 2010
Mark Gruber Gallery, Various Group Shows, New Paltz, NY, 2010
Davey Jones Locker, Group Show, Albany, NY, 2010, 2011
Mark Gruber Gallery, Three Group Shows, New Paltz, NY, 2009
Art Society of Kingston, An Enduring Influence, Kingston, NY, 2009
Mark Gruber Gallery, Various Group Shows, New Paltz, NY, 2008
Mountain Top Historical Society, Artists in the Mountains: A tribute to Asher B. Durand, Haines Falls, NY, 2007
Catskill Mountain Foundation, Local Color, Fall Landscape Show, 
Hunter, NY, 2007
Morton Memorial Library Auction, Rhinecliff, NY, 2007
Marshall Sterling 2007 Office Art Exhibit, Catskill, NY, 2007
Mark Gruber Gallery, Flowers in February, New Paltz, NY, 2007
Mark Gruber Gallery, Hudson River Valley: The Artist's View, New Paltz, NY, 2007
Mark Gruber Gallery, Under Glass: Pastels and Watercolors, New Paltz, NY, 2007
Sherry French Gallery, Flowers, New York, NY, 2007
Sherry French Gallery, Landscapes, New York, NY, 2007
Greater Millbrook Paint Out and Auction, Millbrook, NY, 2007
Mark Gruber Gallery, Flowers in February, New Paltz, NY, 2006
Mark Gruber Gallery, Supershow, New Paltz, NY, 2006
Mark Gruber Gallery, Changing Seasons, New Paltz, NY, 2006
Sherry French Gallery, The Four Seasons, New York, NY, 2006
Rye Arts Center and Paint Out, Rye, NY, 2006
The Brik, IN THE LIGHT, Contemporary Visions of the Hudson Valley, 
A Benefit for the Olana Partnership, Catskill, NY, 2006
Windham Fine Arts, Paint the Mountain, Windham, NY, 2006
Millbrook Paint Out, Beekman House Benefit, Millbrook, NY, 2006
Sherry French Gallery, The Hudson River: Inspiration For the Ages, 
New York, NY, 2006
Sherry French Gallery, The Four Seasons: Contemporary Landscapes and Sculptures, New York, NY, 2005
Sherry French Gallery, Flowers in February: Sculptures and Still Life Paintings, 
New York, NY, 2005
Sherry French Gallery, Painting = Poetry – ut pictura poesis, 
New York, NY, 2005
Bonnie Andretta Fine Arts Gallery, Summer En Plein Air, Hudson, NY, 2005
Mark Gruber Gallery, It Takes a Village – paint out, New Paltz, NY, 2005
Spencertown Academy, Flowing to the Hudson, Spencertown, NY, 2005
Mark Gruber Gallery, The Sky Above, New Paltz, NY, 2005
Mark Gruber Gallery, River Deep, Mountain High, New Paltz, NY, 2004
Spencertown Academy, Barns of The Valley, Spencertown, NY, 2004
GCCA Catskill (Greene County Council on the Arts), The Process Show, 2004
Mark Gruber Gallery, Painting the Town III, New Paltz, NY, 2004
GCCA Catskill, Neighborhood and New Kids on the Street, 2004
GCCA Windham, Annual Landscape Show, 2004
GCCA Windham, Annual Landscape Show, 2003
Mark Gruber Gallery, 100 Views of Mohonk, New Paltz, NY, 2003
Mark Gruber Gallery, Jewels of the Hudson, New Paltz, NY, 2003
Mark Gruber Gallery, Repainting the Town, New Paltz, NY, 2003
Salmagundi Club, Flowers – Member Open Exhibit, New York, NY, 2003
Mark Gruber Gallery, Painting the Town, New Paltz, NY, 2002
Mark Gruber Gallery, Gruber In Bloom, New Paltz, NY, 2002
Mark Gruber Gallery, Hudson Valley Skyscapes, New Paltz, NY, 2002
Mark Gruber Gallery, Colors of Fall, New Paltz, NY, 2002
Otter Hook Gallery, En Plein Air, Hudson Valley Landscapes, Delmar, NY, 2002
ERPF Culture Institute, Catskill Center for Conservation and Development, Reflections on Scenery, Arkville, NY, 2002
Catskill Mountain Foundation Gallery, Reflections of the Land, Hunter, NY, 2002
Kent Art Association, Faces and Places, Kent, CT, 2001
Dutchess County Land Conservancy Auction, Bengal, NY, 2001
Hudson Opera House, The Landscape Tradition at Thomas Cole's Cedar Grove, Hudson, NY, 2001
Hudson Opera House, Seeing South Bay, Hudson, NY, 2001
Hudson Opera House, The Visual Heritage of the Hudson Mt. Merino Viewshed, Hudson, NY, 2001
Greene County Council on the Arts Catskill Gallery, A River Flows to the Sea, Catskill, NY, 2000
Mark Gruber Gallery, The Hudson River School Revisited, Looking Back, New Paltz, NY, 2000
Laighton Galleries, Plein-Air: Landscape Painting in the Tradition of the Hudson River School, Schenectady, NY, 2000
Mark Gruber Gallery, Color & Light, New Paltz, NY, 1999
The Gallery at the Last Detail 52nd Annual Twilight Park Exhibit, En Plein-Air, Red Hook, NY, 1999
Lorraine Kessler Gallery, Fine Art – Artful Living  (through Zephyrus Arts Production), Poughkeepsie, NY, 1999
Mark Gruber Gallery, New Paltz, NY, 1999
Mayflower Gallery, Group Exhibit, Catskill, NY, 1999
ERPF Cultural Institute, Catskill Center for Conservation and Development, Platte Clove Artists in Residence Exhibit, Arkville, NY , 1998
Visual Field Gallery, The Luminous Landscape, Rhinebeck, NY, 1998
Beverkill Gallery, Water, Lou Beach, NY, 1998
ERPF Cultural Institute (Catskill Center), Water, Arkville, NY, 1998
Mountain Top Gallery, GCCA Annual Landscape Show, 1998
Mark Gruber Gallery, Five Painters Hudson Vistas, New Paltz, NY, 1997
Mark Gruber Gallery, Wetlands, New Paltz, NY, 1996
Hyde Park Gallery, Springtime in the Hudson Valley, Hyde Park, NY, 1994
Greene County Council on the Arts, From Observation, 1994
Proctor Art Center, Plein-air Painters: The Hudson Valley Today, 
Bard College, NY, 1994
Olana State Historical Society and Museum, Friends of Olana Auction, 
1992–1993
Altamont Fair, 1985–1993
Greene County Arts and Crafts Guild Annual Show, 1980–1993
Dutchess Land Conservancy Paint Out and Auction, 1991
Buttonhole Gallery, Saugerties, NY, 1990
Buttonhole Gallery, That Wildlife Image, sponsored by NYS Outdoor Education Association, 1985
Buttonhole Gallery, Plaza Exhibition, Albany, NY, 1983
Buttonhole Gallery, Catskill Continuum, Catskill, NY, 1981